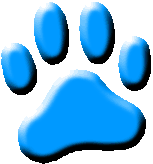 Adoptable
Pets
Adoption
Process
Upcoming
Events

Happy
Tails
This is CARE's basic application to get the process going. Once you submit your application it will go directly to CARE's email address at covingtonanimalrescueeffort@gmail.com One of the CARE members will contact you within 48 hours regarding your application. Please make sure you include any comments on the type of dog that you are looking for as we want this to be a great match and a forever home. Thank you for your interest in adopting a rescue baby. The application does not lock you into an application but it does put you in line for one. We screen the applications not only to make sure the dog is right for you but that you are right for the dog. We process by the order in which applications are received by CARE. Thank you and we look forward to talking to you soon.
- ​Kim Kellum Adoption Coordinator

We often have you talk with our adopters also and will set up local meet and greets that work for the foster and for the potential adopter.

*References MUST NOT be family please!​​

​ Adoption Fees for local adoptions are $150 at this time. Each dog is vetted with all vaccinations, bordetella, rabies shot, fecal test, heartworm test if 6 months of age or older, ​​spay/neuter, started on heart worm preventative and any vet care deemed necessary by our rescue vet. (Some adoptions can be done prior to completion of certain vetting) Any dog needing transport is additional costs for the adopter.